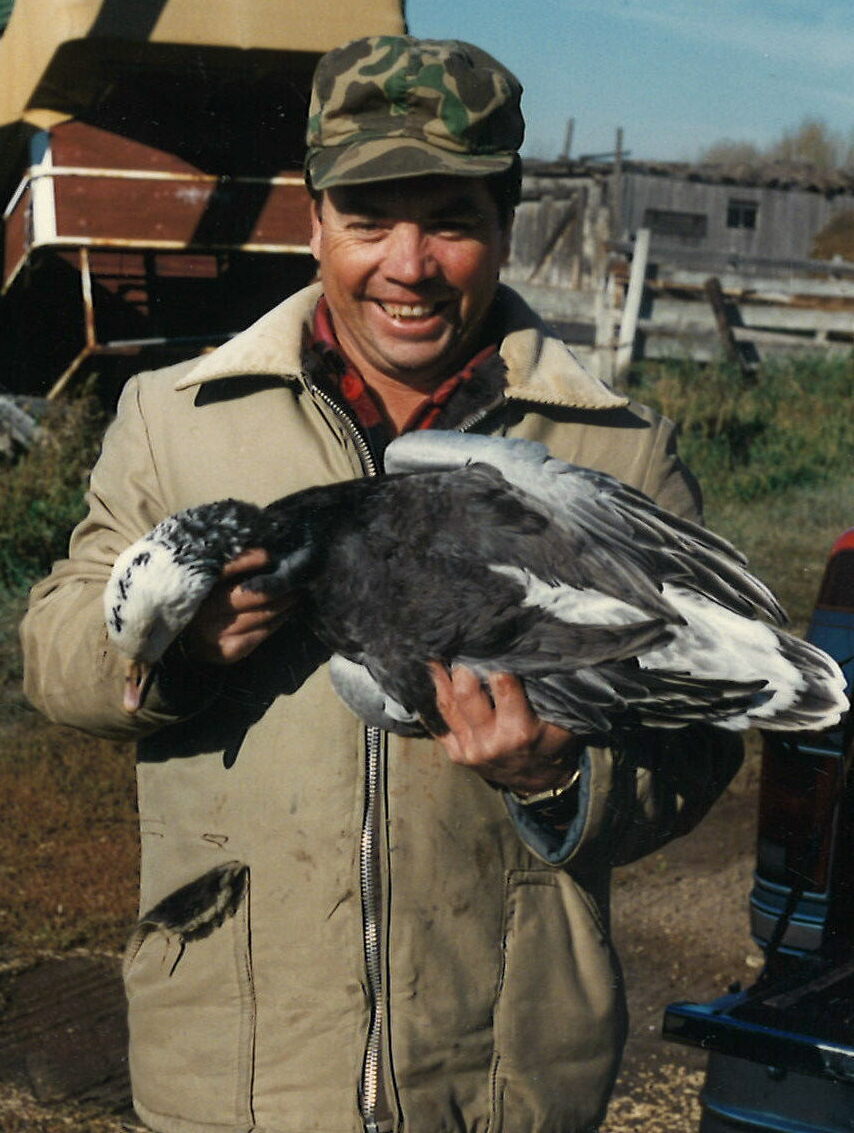 Brian Victor Peverell
Brian Victor Peverell
September 22, 1940 - January 04, 2022
It is with sadness that we share the news that Brian has passed away peacefully at the Long-Term Care in Castor at the age of 81.
He will be remembered by his loving wife of 62 years, Beth, his children Darrin (Margie), and Sandra (Johann Freerksen); grandchildren Jacob (Ripley), Maisie (Clayton), Steven, Joe, Austin and Jenna; sister-in-law's Jean Peverell and Betty Mackey, as well as 2 nephews and 8 nieces. He was pre-deceased by his parents Muriel and Sam Peverell and his brother Lloyd (December 2021).
Brian grew up in Cochrane, Alberta where he developed his life-long love of hunting and fishing under the guidance of his father. He also developed his skills and love of curling from the age of 12 and enjoyed many league and bonspiel events in both men's and mixed team play.
Brian began his career as a Dairyman in his teens, working with his dad in the Cochrane Creamery and developing his skills in butter-making, for which he received numerous awards over his career. In 1959 he married his childhood sweetheart Beth, and enjoyed life with his young family, work and hobbies surrounded by extended family and friends.
As competition in the dairy industry grew, small creameries became challenged to compete, and the Cochrane Creamery could not support several families. Brian and Beth moved to Castor with their young children in 1972 to take over the Paintearth Creamery. Brian and Beth enjoyed 30 happy years working together in the creamery, providing milk and dairy products to communities in Paintearth County.
When they retired in 2001, Paintearth Creamery was the last independent Creamery in Alberta.
Brian's love of camping, hunting, and fishing were continued throughout his lifetime, and the lakes and rivers in South-Central Alberta were favorites for catching rainbow trout. He was always excited to get his ticket to hunt with Gordon and friends for a moose.
A highlight of his love of curling was being on a team from Cochrane that competed to represent Alberta at the Briar - they didn't win, but it was an honor to have that opportunity. Unfortunately, his work hauling milk crates and cream cans injured his back, so he was unable to continue curling in his retirement years.
The family would like to thank Dr. Hanton and the staff at Long-term Care in Castor for their kindness and care for Brian over the past three years.
Private family services
will be held in Brian's memory.
Memorial Donations may be made to
The Alzheimer Society of Alberta,
#1, 5550-45 St. Red Deer, AB T4N 1L1