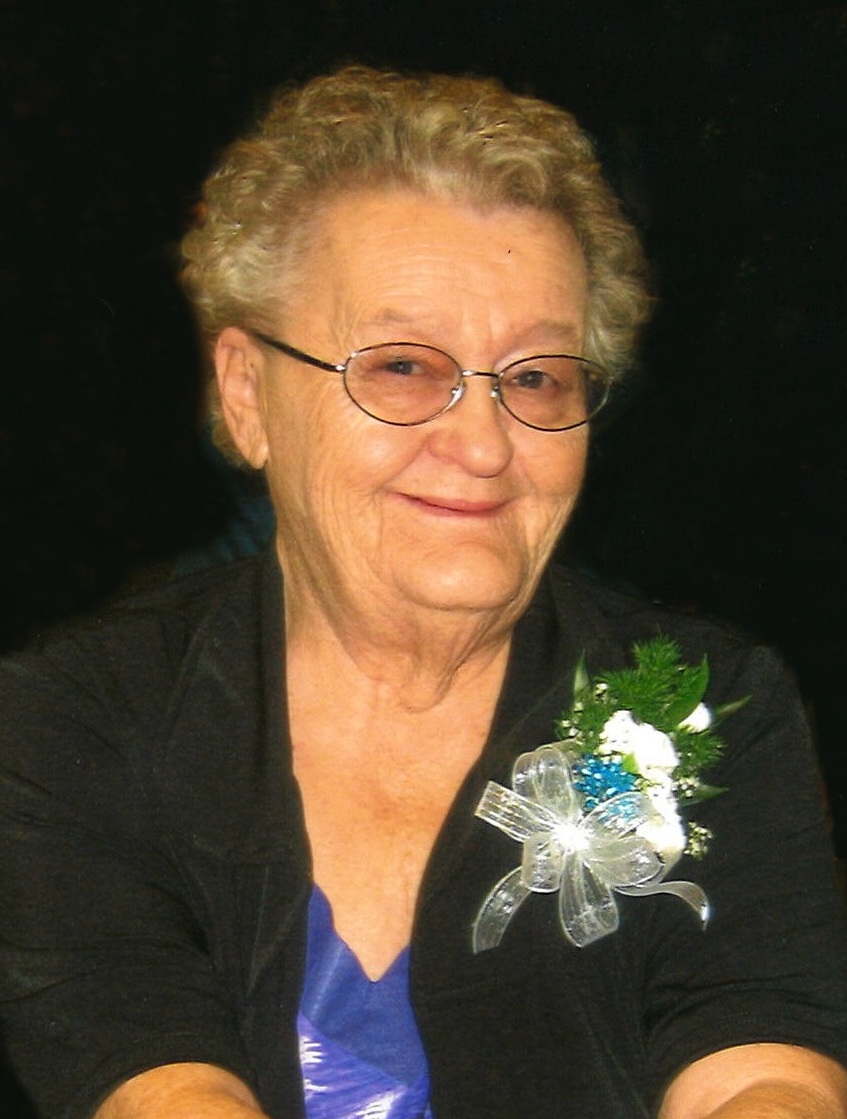 Graveside Service
3:30 pm - 4:00 pm
Thursday, September 23, 2021
Lake View Cemetery
3810-50 Street
Stettler, Alberta, Canada
403-742-8305

Get Directions


Obituary of Georgina Boettger
Georgina was born in Lethbridge, Alberta on November 25th, 1937 and passed away peacefully with family by her side on September 14th, 2021 at Stettler, Alberta.
Georgina met the father of her children, Howard Glenn Boettger in Taber, Alberta in 1956 and they settled in Stettler around 1964. Together they had five children and their chosen daughter Wendy, who they raised together in a tiny little house behind the Town Pump. Georgina spent most of her years working and cooking at the 7-11, A&W, KFC, Co-op and Heart Haven Lodge (where she later resided). After all her children were grown, she moved to Hanna, Alberta. Georgina met many dear friends while enjoying playing Bingo, cards and Crib. Georgina relocated back to the Stettler area in 2007 to be closer to her family and grandchildren who she loved dearly. Georgina was an avid knitter, baker and cook. She loved canning, gardening, a good book and a trip to the Casino. Georgina was her grandchildren's biggest fan at their sporting events, she loved to watch hockey, soccer, baseball and curling. She would cheer loud and proud, wherever she went.
Georgina loved her kids and grandkids, but the ones that could really light her up instantly were her great grandchildren. They were all so incredibly special to her and she beamed with pride when they were around. She adopted the name "GG" from Gage and Nash and when she heard them call her, she always smiled.
Georgina made a lasting impact on anyone who knew her. She will be missed beyond measure and forever loved. We love you so much!
Georgina is survived by her loving family, granddaughter Candace (Steve) Maruk of Stettler and great grandsons Gage Maruk and Nash Maruk; sons: Randy Boettger of Stettler, Daryl (Irene) Boettger of Vernon, Darren (Venesa) Boettger of Stettler and Darcy Boettger of Stettler; grandchildren: Josh Boettger (Malena Kieser) of Stettler and great grandchildren: Dominic, Alexander and Vanya, Shelby Boettger of Lloydminster, Justin (Leah) Boettger of Port Coquitlam and their daughter Ryleigh, Micheal (Celeste) Boettger of Stettler, Mark Boettger (Jessica Nelson) of Penhold, Kayla Boettger (Shane Guynup) of Stettler and Jacy Boettger of Stettler; chosen son in law Terry Barclay and children Shianna (Ryan) Fenske and Tammy (Doug) Hemphill; special friends Barry and Barb Nims and family, Ray and Norma Nims; numerous nieces and nephews, as well as other family members and many dear friends and the nurses and caregivers at Heritage House who Georgina was so fond of.
Georgina was predeceased by her daughter Debbie Boettger, chosen daughter Wendy Barclay, granddaughter Koralea Boettger, all of her siblings and special friends Carol and Jim Hulkovich.
A graveside service for the late Georgina Boettger was held on Thursday, September 23, 2021 at 3:30 P.M. at Lake View Cemetery, Stettler, Alberta. Donations in memory are gratefully accepted to the Stollery Children's Hospital.
"Please wear bright colors"
Donations in memory of Georgina are gratefully accepted to the Stollery Children's Hospital or a charity of the donor's choice.


Share Your Memory of
Georgina