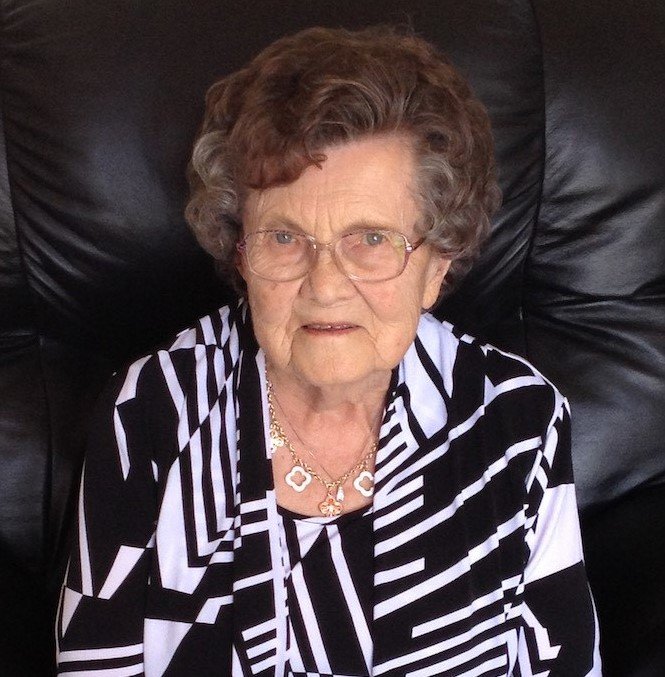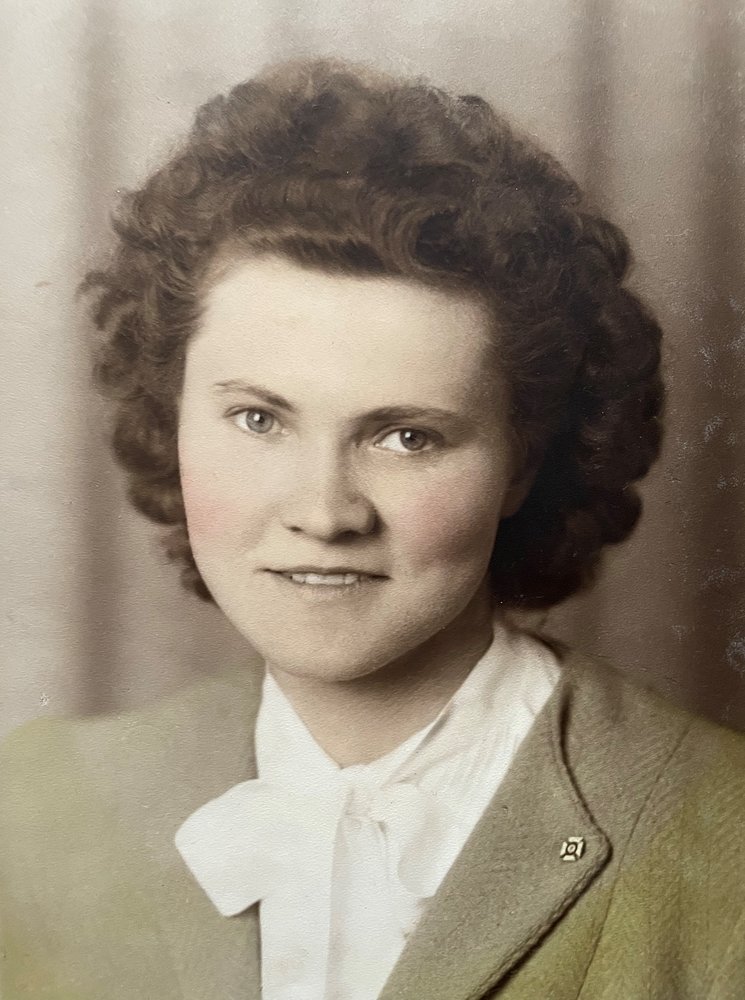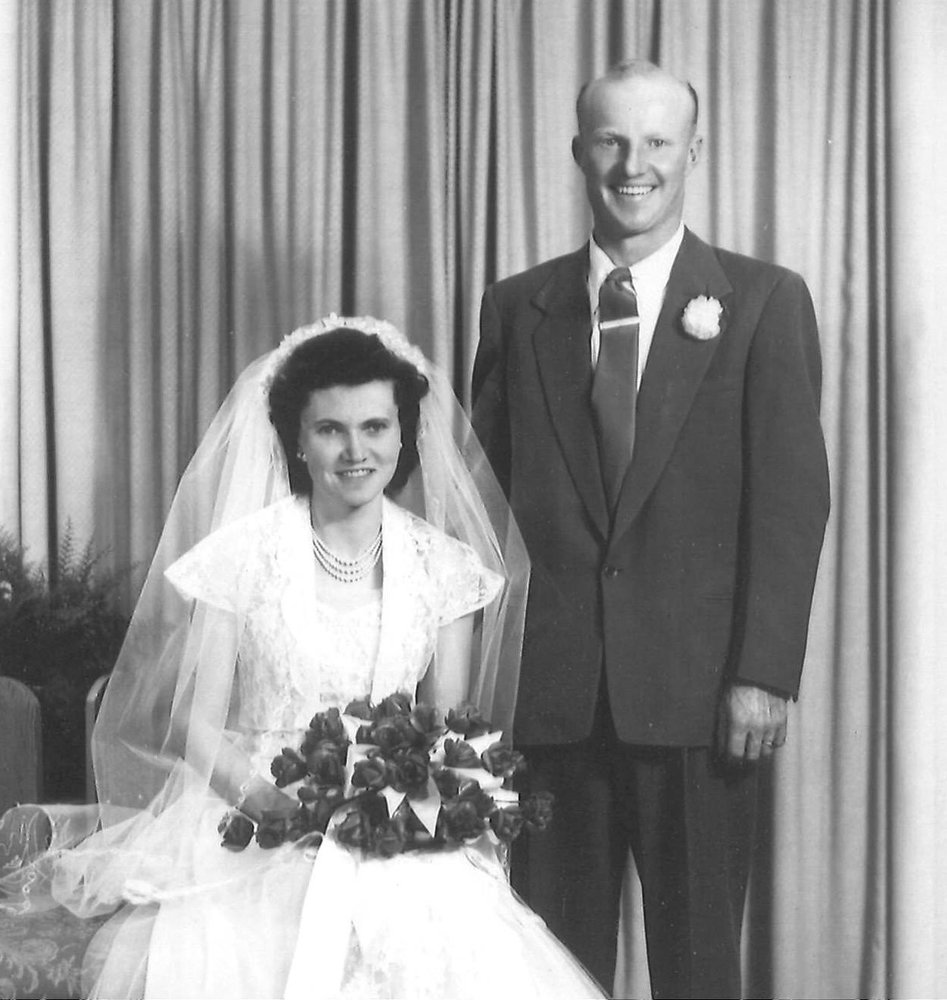 Funeral Service
2:00 pm - 3:00 pm
Monday, June 14, 2021
Stettler Funeral Home & Crematorium
Box 1780
Stettler, Alberta, Canada
4037423422
Celebration of Life

Get Directions


Obituary of Natalie Hewitt
Natalie Hewitt (Spady) was born in a German Village in Norka, Russia on July 14, 1922 to Henry and Katherine Spady. In 1924 following the Russian Revolution, the Spady family including Natalie, her brother Willie, her parents, and several other relatives immigrated to Canada landing in St. John, NB.
They settled in the Beaver District in Alberta, where she lived until marrying Norman Hewitt in 1954, making the Bulwark area the place they called home. Both Natalie and Norman worked extremely hard on the farm near the Bulwark area, raising four daughters along the way; Barb, Joan, Norma and Shirley.
Norman passed away April 11, 2012 and Natalie remained on the farm until October of 2014 when she decided to move into the Paintearth Lodge in Castor alongside her dear friend and sister in law, Lily Spady.
Natalie kept herself busy with her beautiful crocheting, lodge activities and excursions, as well as visiting with her new and old friends. During the Covid pandemic, Natalie moved to Long Term Care where she remained until her passing.
Natalie was a caring daughter, wife, mother, grandmother and great-grandmother. Her home was always open to friends and family, and she was known for her amazing cooking and baking. She always made sure everyone was well fed and taken care of. Natalie was very humble and passionate in whatever she did. She spent countless hours perfecting her talents in knitting, crocheting, gardening, cross stitch, sewing and the list goes on.
She adored her grandchildren and her 8 beautiful great grandchildren. Her thoughtfulness, kindness, and gentle soul were evident to all that she knew and met along her life's journey. Natalie Hewitt (Spady) passed away June 08, 2021 at the age of 98 years. She will be sadly missed and always remembered.
Predeceased by her father Henry in 1946, her mother Katherine in 1971, her husband Norman in 2012, granddaughters Brandi Gamroth in 1989, Teckla Anderson in 1997, brothers Willie in 1989 and Victor in 1995, sisters in law Helen Spady in 1993, Lily Spady in 2018 and Patricia Campbell 2021, nephew Bill Spady in 2011 and niece Kathy Spady in 2020.
Most beautiful things in life come by twos, by threes, by dozens and hundreds. There are plenty of roses, stars, sunsets, brothers, sisters, aunts, uncles and cousins, but only one mother in the whole world! She will be lovingly remembered by her daughters Barb Hewitt, Joan (Brian) Dyki, Norma Hewitt, and Shirley Hewitt (Rod Anderson); grandchildren Jarvis (Lynda) Gamroth and their children Easton, Barrett and Leah, Scott (Vanessa) Dyki and their children Jordan andEmily, Mark (Rada) Dyki and their children Walter and Lyla, Maegan (Jeffrey) and their child Scarlett, Cassidy Leach, Desirae and Carter Hewitt-Anderson, as well as numerous nieces, nephews, other relatives and friends.
A Private Celebration of Life will be held on Monday, June 14,2021 at the Stettler Funeral Home.
Memorial Contributions in memory of Natalie can be made to the Paintearth Lodge or Our Lady of the Rosary Hospital - Castor.


Share Your Memory of
Natalie