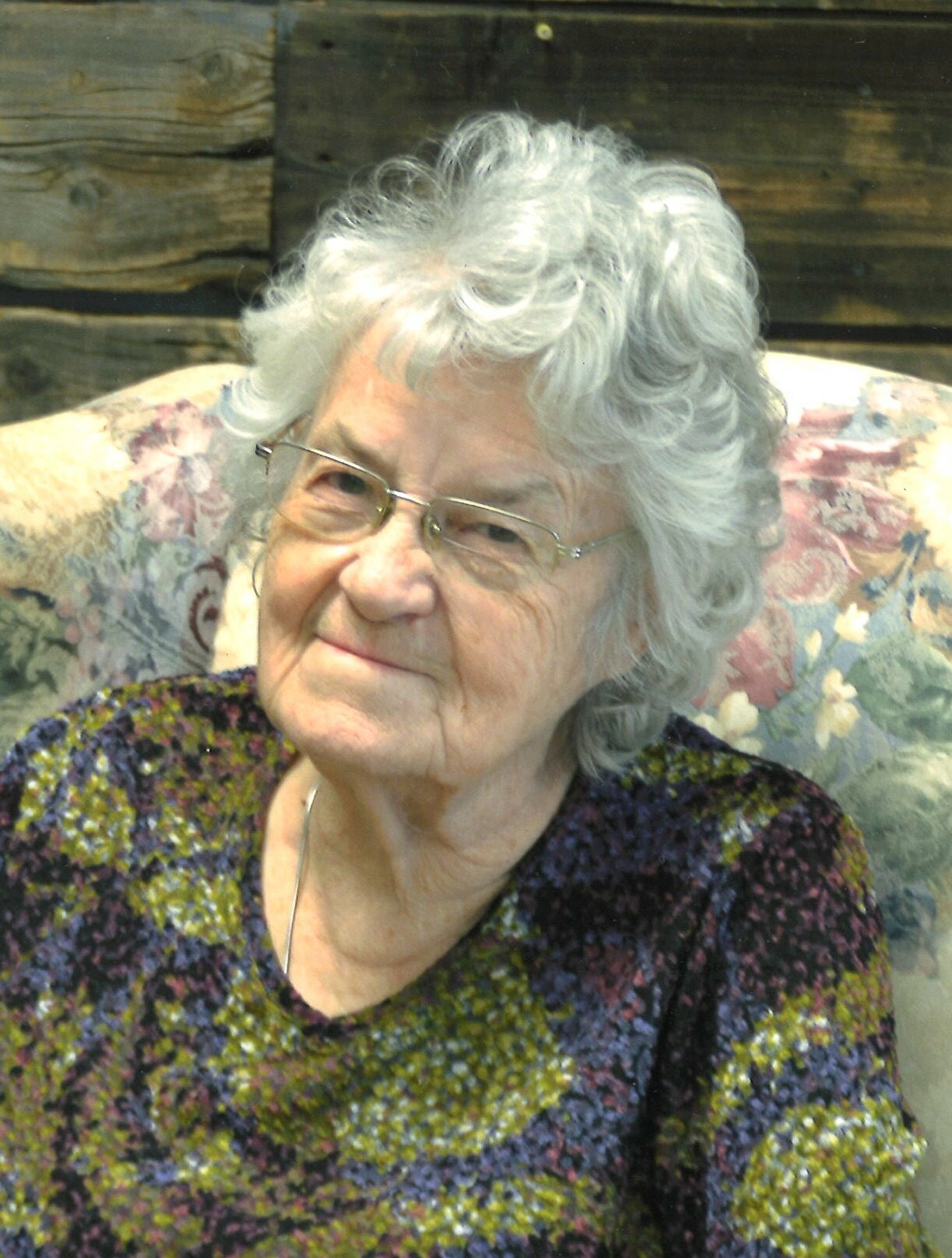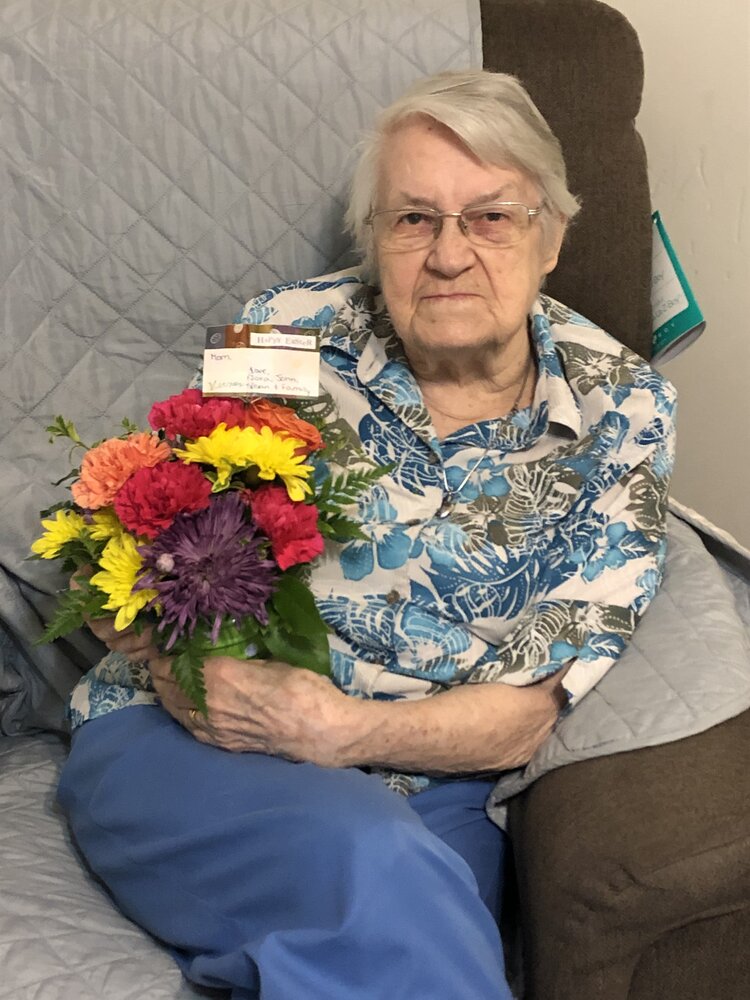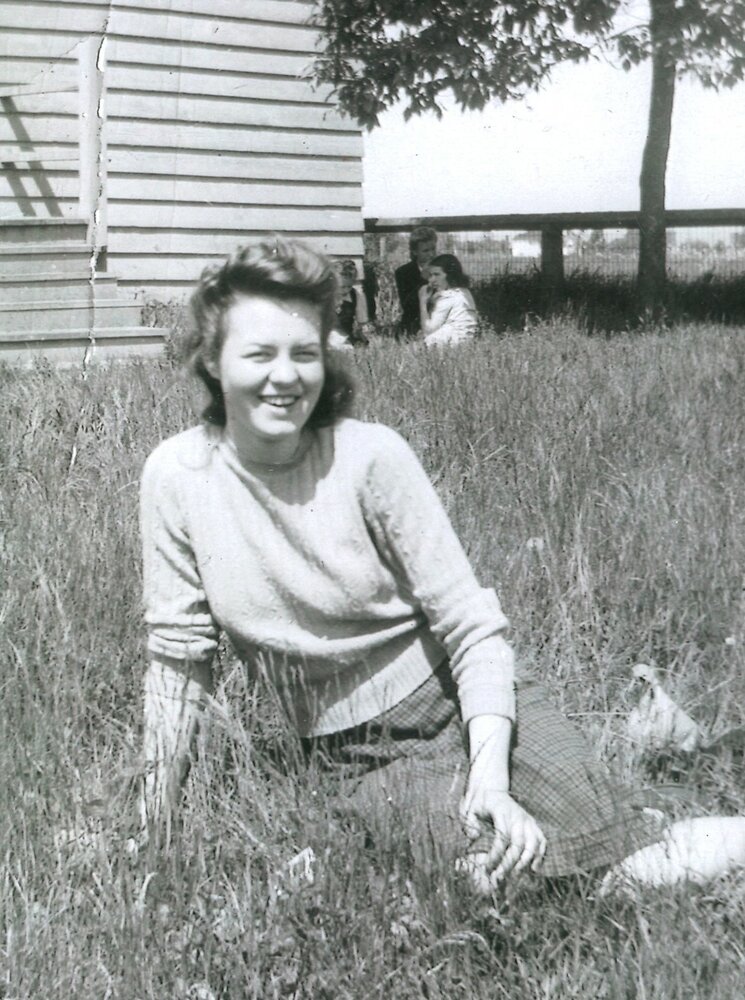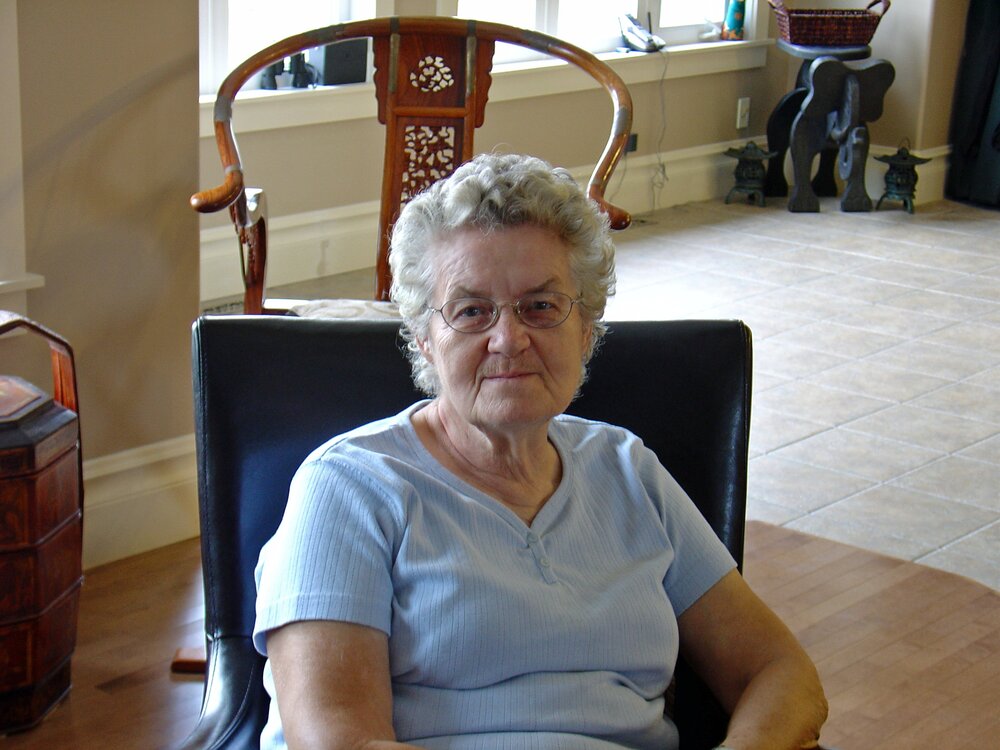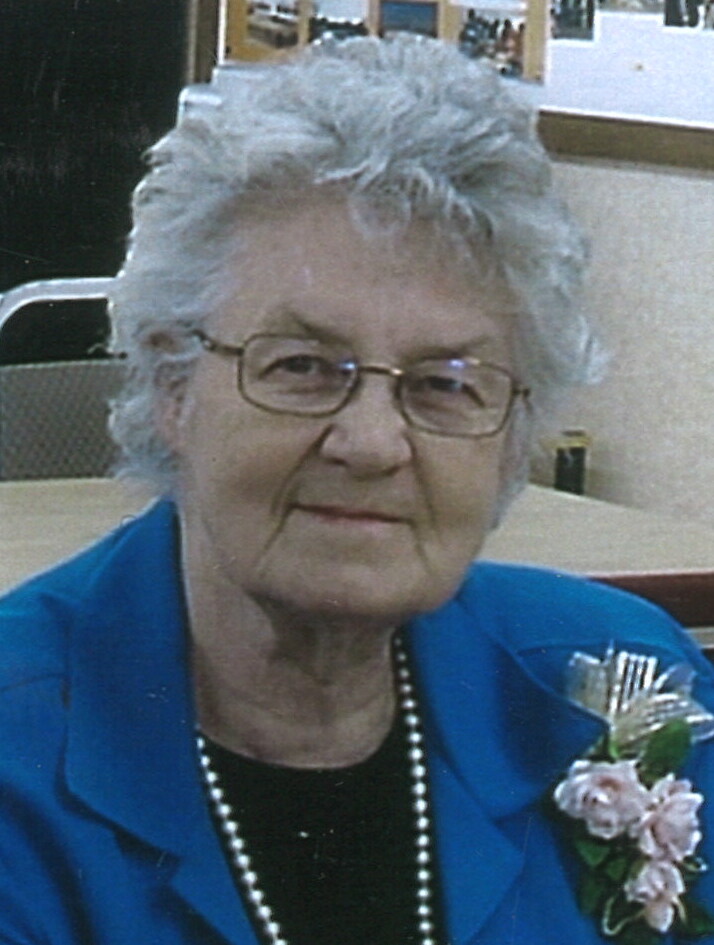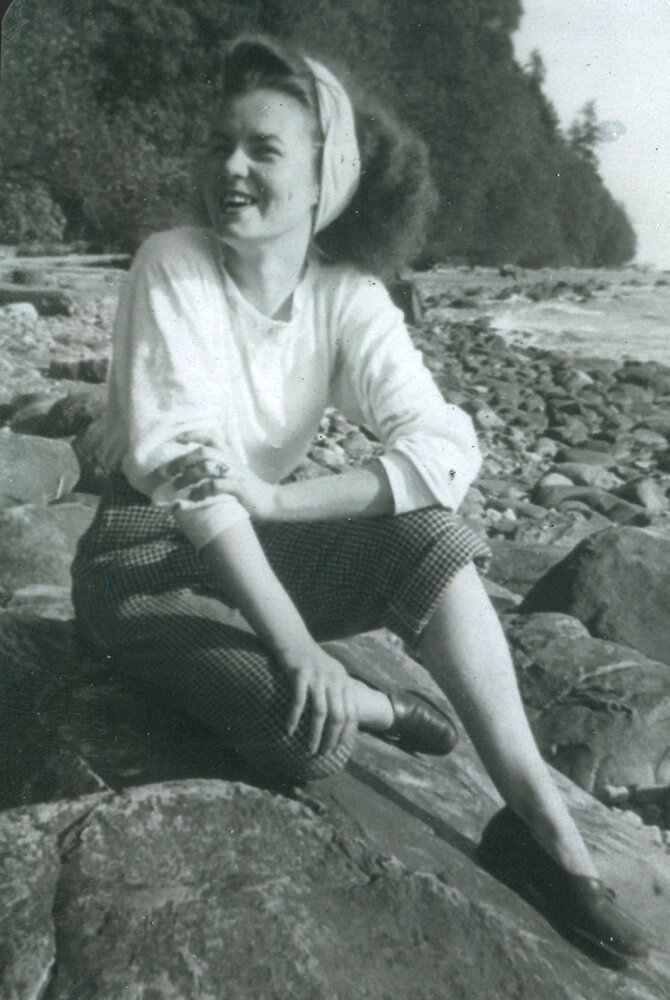 Service
1:00 pm - 2:00 pm
Friday, July 15, 2022
Stettler Funeral Home & Crematorium
Box 1780
Stettler, Alberta, Canada
4037423422
Celebration of Life

Get Directions


Obituary of Geneva Marilyn Balcom
Please share a memory of Geneva to include in a keepsake book for family and friends.
Geneva Marilyn Balcom
February 9, 1928 ~ November 12, 2021
Geneva was born on February 9, 1928 the third child to Bert and Blanche Uttley in Big Valley Alberta. Most of her childhood was spent in Big Valley, with her two sisters Wilma and Jeanette and brother Vernon. In the summers she liked crossing the creek on a bridge on the east side of the roundhouse. Her maternal grandparents William and Nora Grice lived in town but had a garden at the foot of the hill, that they worked in most days, if she timed it right, she could have lunch with them. Her Paternal grandparents were John and Kate Uttley, they lived east of Big Valley.
Her travelling life began when she was a teenager, her mom Blanche and the children got on the train and went to Vancouver.....Billy and Nora Grice had sold their farm and moved out to the coast to buy a strawberry farm ....they hired pickers so the family had jobs in season, Geneva worked in the canteen on the Air Force Base, this is where she met the love of her life Brown (Biff) Balcom.....they got married and had their first born, Nora. When she was six weeks old, they went by train to Manitoba to an Air Force base at Rivers. John was born here three years later, then they were off to the base at Nanaimo, Alberta. Only a year there before heading north to Whitehorse, two years later Susan was born and when she was a toddler, they were off to St. Hubert, Quebec. Biff retired after a year there and then they headed back Big Valley, Alberta where they had a house that was left to Geneva by her dad, Bert Uttley (the cattle buyer). They met lifelong friends through all their moves on the bases and in the towns.
Vernon was born in Stettler and there was our family, two boys and two girls...Mom played Canasta with a group from the street above the school.... Dad was a mechanic in the Air Force, so he worked at a couple of the garages in town. Mom was a great seamstress and would make Nora and Susan dresses.
In 1970 Mom, Dad, Susan and Vernon left for a job with the Department of Highways in Hanna. Mom worked at the florist shop and caught onto arranging fast. She was artistic that's why and when she started art classes and wasn't long and the red ribbons were coming home from the fall county fairs, one she painted was a picture of Allan's Charolais and calf and the pasture, she had a few consignments for that, Ranchers were bringing her pictures of their cattle and she painted for them.
In 1980, Mom, Dad and Vernon left for Nova Scotia to a farm left to dad. Mom soon had the yard full of flowers and ceramic items she had made they lived on the Bay of Fundy just a few miles from the highest tide in the world. Here Mom joined a quilting guild and started making quilts and selling in the summers, one of hers went to England and got an order for another from the lady's friend. while in NS, friends from the Big Valley and Hanna areas came to visit.
In 1996, they moved back to Big Valley leaving Vern and Michelle and William at the farm as three of the children and most of the grandkids were in Alberta and Dad needed to retire .... owning a lumber farm was hard work -- it just made sense to come west. They retired to the Senior's complex in Big Valley.
Mom joined a canasta group at the senior's hall two or more times a week (history repeats itself) there was always someone to have coffee or tea with at the cafes and she loved going to Walmart.
Biff passed in 2015 just short of their 67th wedding anniversary.
We are going to miss you Mom, but we have a lot of memories so will never forget you ...
Geneva is survived by her loving children: Nora (Allan) Saar of Vernon, BC., John Balcom of Red Deer, AB., Susan (Bruce) Hansen of Edmonton, AB. and Vern (Michelle) Balcom of Edmonton, AB.; grandchildren: Rhonda (Rob) Gibson, Shannon Shirley (Curtis McCord and his boys Declan, Josh and Zach), Christopher Balcom, Matthew Hansen (Kat Doll), Aaron (Olivia) Hansen, Shaun (Cheyenne) Hansen and William Balcom; great grandchildren: Robyn (Jason) Triance, Rachel Gibson (Chad Henry), Andrew Shirley (Justice Wilton), Adam Shirley (Gracie Morbeck), Ryan Shirley (Sophie Diegel), Reid Shirley, Mabel Doll-Hansen, Bruce Doll-Hansen, Geneva Doll-Hansen, Cormac Hansen, Llewyn Hansen and Ernie Doll-Hansen; great great granddaughter Adelyn Shirley other relatives and many dear friends.
Geneva was predeceased by parents John & Blanche Uttley; husband Biff Balcom; sisters Wilma Spargo and Jeanette Kowalchuk and brother Vernon Uttley.
Celebration Of Life
Friday, July 15, 2022 at 1:00 P.M.
Stettler Funeral Home, Stettler, Alberta
Memorial Donations may be made to the Big Valley Cemetery or to the Stettler Hospice Society.


Share Your Memory of
Geneva