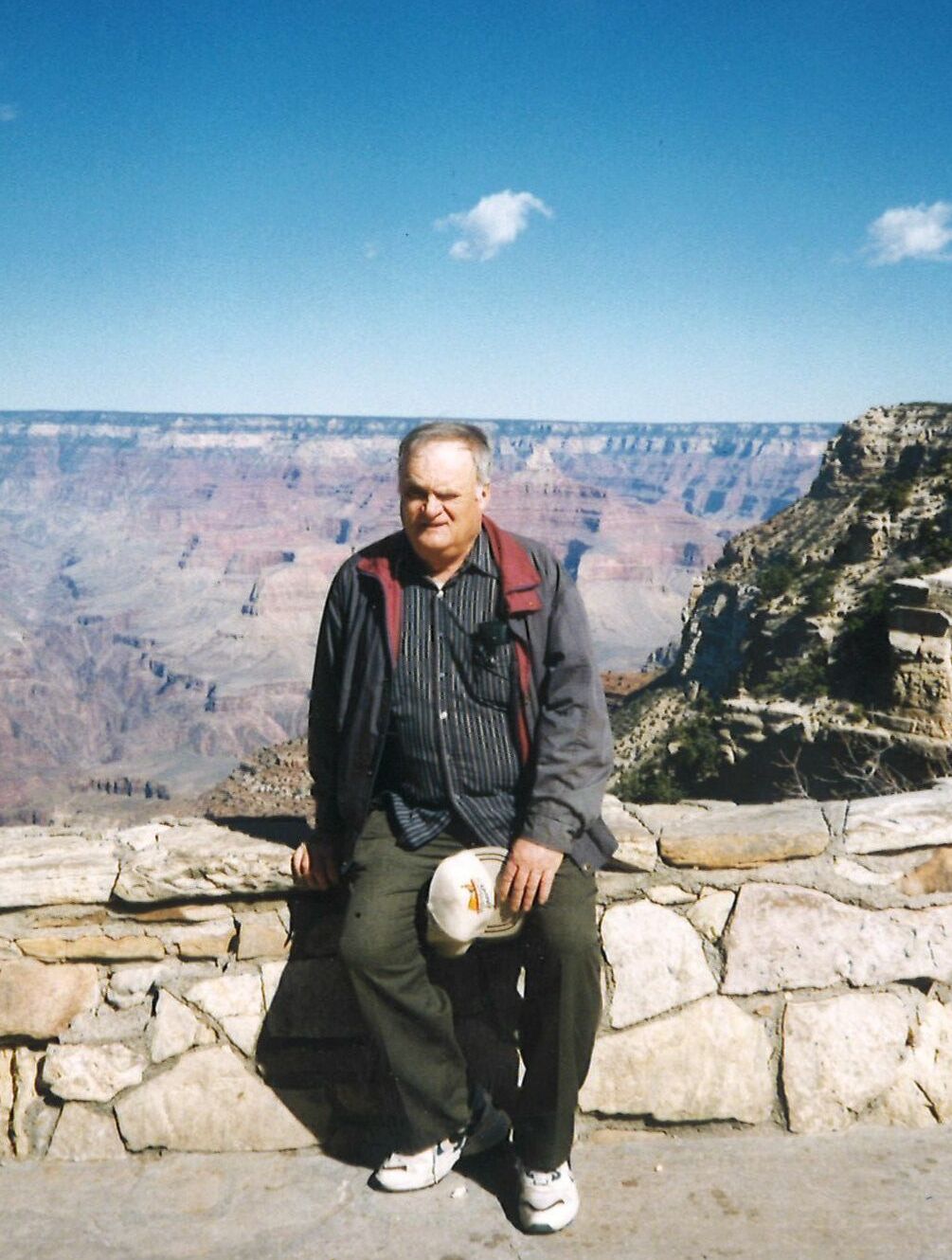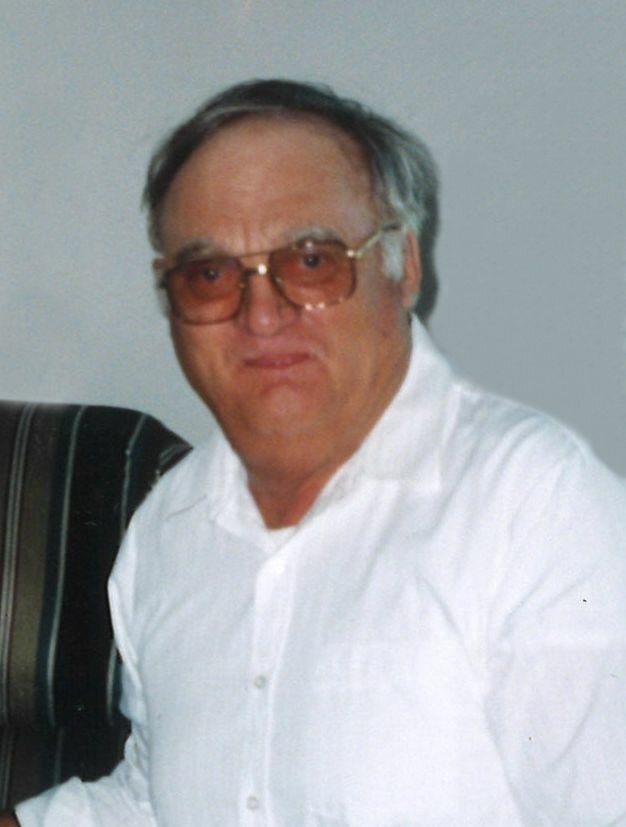 Celebration of Arnold's Life
1:30 pm - 3:30 pm
Monday, August 22, 2022
Stettler Funeral Home & Crematorium
4707-70 Street
Stettler, Alberta, Canada
403-742-3422
Come and Go Social

Get Directions


Obituary of Arnold Gustav Andersen
Please share a memory of Arnold to include in a keepsake book for family and friends.
It is with great sadness we announce the passing of Arnold Gustav Andersen of Stettler, Alberta on 10 August 2022 at the age of 88 years. Arnold was born to Gustav and Margaret Andersen on 16 June 1934 in Gadsby, Alberta.
Arnold leaves many who cherished him: his loving wife of 32 years, Connie; his stepdaughter whom he raised as his own: Inez (Shane) Halaska; his stepsons, Conrad (Alanna) Brady and Vernon (Alba) Brady; his brothers and sister: Keith (Bernie) Andersen, Harold Andersen (Sharon Mahoney), Gail Bagshaw (Robert Johnson) and Neil Andersen (friend-Gwen Van Zeggelaar); Arnold had many nieces and nephews whom he was very close to and proud of: Shane Andersen (Donloree Hoffman), Kevin (Michelle) Andersen, Bernedette Bagshaw, Virginia Bagshaw, Heidi (Carmine) Angie, and Jason (Faron) Andersen; great-nieces and nephews include Christopher, Stephen and Grace Andersen, Matthew Bagshaw, Alyssa Fox, step-great nephew Sean Angie as well as great nephews Ashton and Preston Andersen. Arnold was pre-deceased by his nephew Ryan Andersen. Arnold's step-grand and great grandchildren are: Jonathan Brady and Jesse Brady, Alexa (Rouzbeh) Ghadiry-Tavi, Tessa Brady, Violet Marie Mitchell (Fred Kontuk) and their sons Freddie and Lyle, Alysha Rapinchuk and her daughter Karina, Arianna Halaska, Laine Halaska and his daughter Aliyah. As well as a host of many dear friends and neighbours.
Arnold was the oldest of five children born to Margaret and Gustav Andersen. He spent his early years in Gadsby and Stettler before leaving to work on the rigs in his mid-teens. When the family moved to New York and then Florida in the early fifties, Arnold joined them. After a very brief stay, Margaret and Gus brought their family back to the Stettler area and bought a farm in 1952. Arnold returned to working on the rigs while helping his father on the farm. The Andersen Potato Farm sold to local restaurants, hospitals as well as anyone who wanted a one-hundred-pound sack of potatoes. Arnold returned to the farm full time and immersed himself in learning about the best way to grow potatoes. He became the man of the house when his father passed away in 1963. The farm was sold in 1970 and the family moved to the town of Stettler. Arnold worked for the county and then Heartland Industries where he remained until he retired.
Throughout his life, Arnold had a passion for history, building things, classic cars, target shooting and his family. He could be seen driving his younger siblings or mother to where they needed to go, taking family trips, and showing them and others the local area and talking about its history. He would spend hours building his "inventions"-which included a comprehensive workshop area to make bullets that he used in target practice and marksman competitions-which he often won.
In the 80's Arnold reconnected with a previous love and in 1991, married her. They had many adventures travelling, going to car shows, hiking and journeying through life together. They were together for 32 years, and hers was the last voice he heard telling him she loved him as he said his final goodbye.
One of his most favourite things to do was attending family reunions. He enjoyed connecting with the rest of the Andersen clan, where they would tell stories, laugh, eat too much, and play games.
Come With Me
The Lord saw you getting tired and a cure was not to be.
So, He put his arms around you and whispered "Come with me."
With tearful eyes we watched you suffer and saw you fade away.
Although we loved you dearly, we could not make you stay.
A golden heart stopped beating, your beautiful smile at rest.
God broke our hearts to prove He always takes the best.
It's lonesome here without you, we miss you so each day.
Our lives just aren't the same, ever since you went away.
When days are sad and lonely and everything goes wrong.
We hear you gently whisper, "Cheer up and carry on."
Each time we see your picture you seem to smile and say.
"Don't cry, I'm in God's keeping We'll meet again someday."
Toni Kane-2013

Arnold will be laid to rest in Gadsby Omega Cemetery. A Celebration of Life will be held in his honour on 22 August, from 1:30-3:30 pm at Stettler Funeral Home. Words of Remembrance will be spoken at 2:00 pm.
The family would like to thank Dr. Lily Sun as well as the nurses, aides, staff, volunteers, and residents of Heritage House Long Term Care facility in Stettler for taking such wonderful care of Arnold and his family during his stay there.
In lieu of flowers, the family asks donations to be made to Heritage House LTCF c/o Stettler Health Services Foundation at P.O. Bag 500, Stettler Hospital and Care Centre, Stettler, Alberta, T0C 2L0. Donations may also be made to a charity of your choice.


Share Your Memory of
Arnold