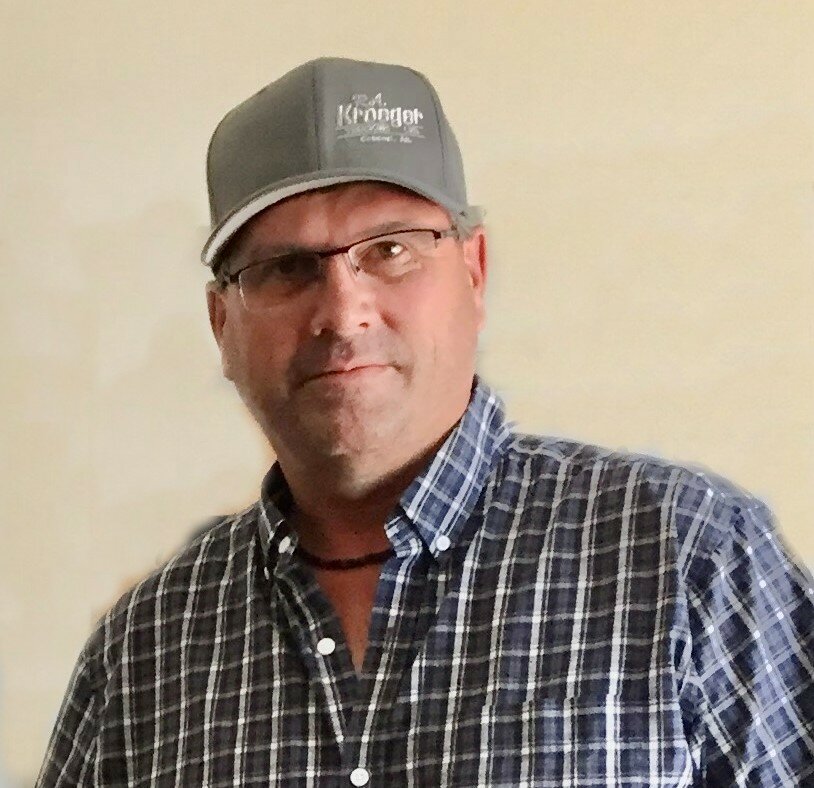 Private family services will be held at a later date
Parkview Funeral Chapel - Coronation
5018 Royal St
Coronation, Alberta, Canada
4035783777

Get Directions


Obituary of John Thomas Nelson
Please share a memory of John to include in a keepsake book for family and friends.
In Loving Memory
John Thomas "Johnnie" Nelson
September 14, 1968 ~ November 26, 2022
Johnnie is survived by his loving wife Tracy of Veteran;
daughters Emma (James) Anderson of Consort,
Taylor (Mitch) Gillespie and their children Cohen and Barrett of Consort;
son Zane (Miranda) Nelson and their son Bennett of Veteran;
parents Thomas and Sophie Nelson;
brother Ronald (Dina) and their children Jaron and Jace;
sister Debbie (David) Wales and their children Ryan (Alyssa), Cody and Hailey;
mother in law Rita Brace;
sisters and brothers in law Tamara (Dustin) Jones,
Hunter Jones (Tiahnna Blaquiere), Chase, Ryeanna and Gage Jones,
Denise (Mike) Vossler and their daughter Hayley;
numerous other family and a host of many friends.
A private family funeral service
Will take place in the spring of 2023
Memorial Donations may be made to the
Coronation Hospital - Home away from Home Room, STARS,
Veteran Fire Department or a charity of your own choice.
Parkview Funeral Chapels & Crematorium
403-882-3141 or 403-578-3777
"Every life lived is worthy of a celebration"
Dean Ross Corinne Adair Shannon Shirley Calvin Blauel Matthew Kneeland Makyla Hiemstra
www.parkviewfuneralchapels.com
It is with an extremely heavy heart that we announce the passing of JOHN (Johnnie) THOMAS NELSON. He passed away at the Coronation Hospital on Saturday, November 26, 2022, at the age of 54 years.
Johnnie was born in Castor, Alberta on September 14, 1968, to Sophie and Tom Nelson. He was raised on the family farm south of Coronation with his two brothers, Ronnie, David and sister Debbie. The family took many ski trips to the mountains and always had season passes at the Valley Ski Club in Alliance. Even in his 50's he was the fastest skier down the hill. Leaving his 20 something kids in the dust. Summers were spent camping, boating and waterskiing with family and friends. The camping trips continued for his whole life and were some of his favorite memories with his closest friends. When Johnnie was 14 he set a local record in the Terry Fox Run, completing the 10km run in 36 minutes. He held that record for many years. John completed all his schooling in Coronation where he excelled academically. Johnnie played minor and senior hockey, where he skated alongside his brother Ronnie. His hockey career came to a sudden end when he was playing at the Veteran Rink and broke his right tibia and ankle just before Christmas 2010. Johnnie was also an avid curler and participated in many bonspiels and men's curling leagues. Johnnie and Tracy loved golfing and enjoyed a summer at Hardisty golfing and entertaining as much as they could. When Johnnie wasn't playing a sport, he was on the farm.
In 1987 Johnnie and Ronnie moved out to the farm south of Veteran that their grandpa Gunnar Nelson homesteaded. There are acres to seed and pastureland for his beloved cows. Johnnie was proud of his herd and how quiet they were. Market time was a special time, and he was always proud of the calves he brought to market. He enjoyed sharing this passion of farming with his son Zane whom he welcomed in 1994, with his first wife Karen Garstad. Four years later Emma Rae was born, and John always said he found her name on the wall of the Red Deer Hospital and fell in love with it. They raised the kids on the farm until their separation.
In 2003 he met his soulmate and future wife, Tracy Brace and her daughter Taylor. They purchased the acreage with the log house and began farming together in 2004. They were married in 2007 in St. Thomas, USVI at St. Magens Bay on a Caribbean cruise. They shared many other special vacations together with their children and friends.
Johnnie became a Papa to three beautiful, busy boys in 2018 & 2021. He was so proud to show his grandsons the farm, especially the cows. The kids always looked forward to a ranger ride out to the field. His legacy at the farm will be carried on by Zane and his three grandsons and any other future grandkids to come.
He worked for Special Areas on the road crew and loved operating heavy equipment. He helped build some roads around the Areas and always liked to point them out. In 1998 he started working at the gas plant south of Consort now called Tamarack Valley Energy where he worked until he was recently hospitalized. He was always telling the doctors that he needed to go back to work asap. He made many friends among his coworkers and was well respected. He did take a few years off at the Consort gas plant to go work up north of Peace River for Invasion Energy. He enjoyed flying in and out and the helicopter pipeline checks.
Everyone who knew Johnnie knew his love for the Saskatchewan Roughriders. For his 40th birthday he went to his first home game at Taylor Field in Regina, he continued to attend other Rider games with family and friends. His cousin Mike fondly remembers watching the vhs tape of the Rider Grey Cup win of 1989 after every Grey Cup for many years. Johnnie also had an obsession with hats and was always coming home with a new one, almost weekly.
Johnnie leaves to cherish his memory his loving wife Tracy, his children Zane (Miranda) Nelson, Emma (James) Anderson and stepdaughter Taylor (Mitch) Gillespie; his 3 beautiful grandsons, Bennett, Cohen and Barrett; his mom and dad Tom and Sophie Nelson; his brother Ronnie (Dina) Nelson and their children Jaron and Jace; his sister Debbie (Dave) Wales and their children Ryan (Alyssa), Cody and Hailey; his mother in law Rita Brace and sister in Law Tamara (Dustin) Jones and their children Hunter (Tiahna Blaquiere), Chase, Ryeanna and Gage and sister in law Denise (Mike) Vossler and their daughter Hayley. He also leaves behind many other relatives and close friends.
He was predeceased by his loving younger brother David Eric Nelson, his grandfather Gunnar Nelson, grandmother Lillian Nelson, grandfather Lars Ekrol, grandmother Olivia Ekrol and father in law Leonard Brace.
At this time there will be no funeral service, but a celebration of his life will be held at the farm later this spring.
In lieu of flowers please consider donations to the Coronation Home Away From Home rooms, Veteran Fire Department or STARS Air Ambulance. The family will be making a donation to the Coronation Home Away From Home rooms in lieu of sending thank you cards for all the care packages and flowers.
We would also like to thank everyone for their thoughts and prayers through Johnnie's illness and now during this difficult time.
A special thanks to the Coronation Hospital Nursing staff and for their loving care of Johnnie. Thank you to Dr. Hassan Al-Khafaji in Coronation for quickly getting him the care he needed when he first went to the hospital and the doctors and nurses in Medicine Hat Hospital and University Hospital in Edmonton.


Share Your Memory of
John