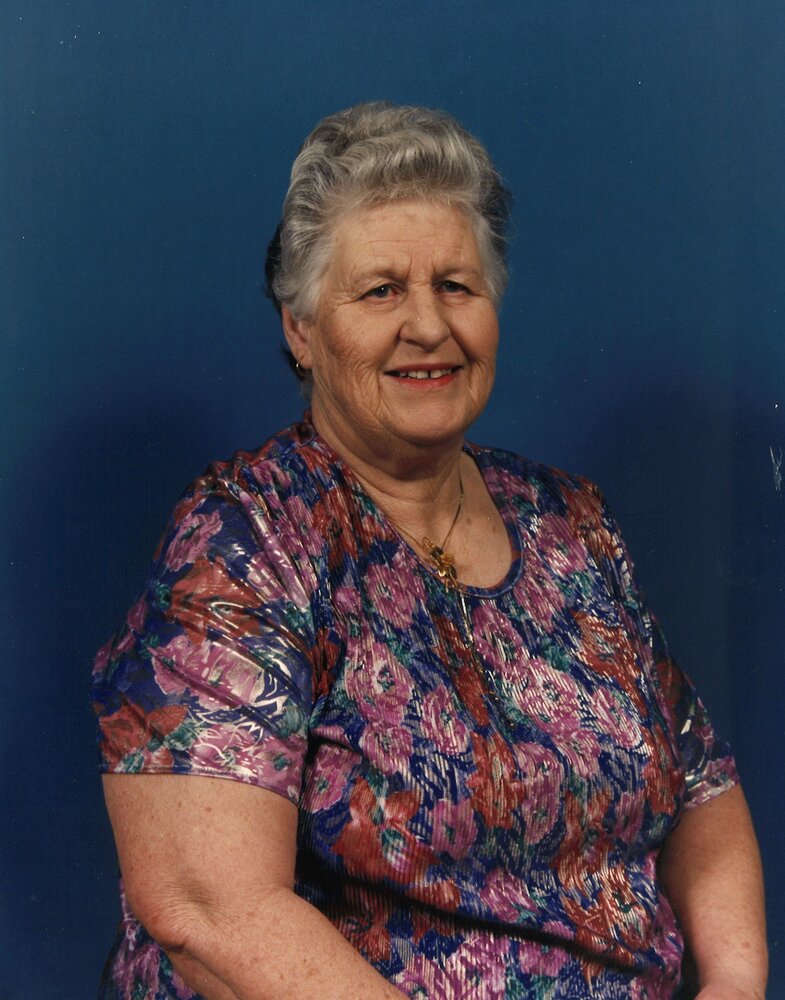 Graveside Funeral Service
1:00 pm - 2:00 pm
Saturday, September 23, 2023
Veteran Cemetery
P.O. Box 439
Veteran, Alberta, Canada
403-575-3954

Get Directions


Obituary of Gene Davis
Please share a memory of Gene to include in a keepsake book for family and friends.
Gene Davis was born to Frederick and Adeline Morgan March 25 1928. Gene was the youngest of 5 children. However she wasn't able to meet three of her siblings Winnifred, George and Roy They perished in a tragic house fire in February 1922 that her parents valiantly tried to rescue them from. Frederick and Adeline received serious burns during their attempt. The neighbours looked after them at the time and helped them to rebuild. Growing up Gwenneth liked working in the house and Gene was the outdoors person. This made the division of chores quite easy. She helped her father farm. She stooked hay and helped plow. Riding out to check the cows her father and her were raising somehow just didn't feel like work. She loved horses and loved to ride. Her and a neighbour Maisie Crooks Hobbs would ride for pleasure some Sundays. They attended Wheat Ridge School and looked forward to the yearly Christmas parties. It was with great pleasure that they each got an orange from Santa. Gene finished grade nine at 16 years and quit school to help her father with the farm work full time. She purchased her very own saddle and bridle at that time. Growing up there were socials and neighbour gatherings. These were highlights of her earlier years. Gene loved to write letters and the one time she answered a pen pal ad. This led to many letters exchanged over the 69 years. It stopped because Gene received a letter from her pen pals daughter that her mom had passed away. There were many ball games in the summer and many skating parties were held on the Morgan Lake. Many Card games were played.
In July of 1953 Adeline suffered a bad stroke and died at the age of 68. In 1955 Gene married Donald Davis. They lived with Frederick on the Morgan homestead where Gene had been born and raised in 1959 Frederick had a brief battle with cancer which took his life at 74 years of age. Their lives were very fulfilling and soon had 5 boys Lerry, Henry, Arthur, George and Stephen and lastly a girl Rhonda. In the early sixties Don was in a car accident causing him to have a brain injury. This created problems within the household, but Gene never complained, she just dug in and tackled the extra work. There were many card parties, discing bonspiels, and dances. In 1982 Clinton her first grandson was born. This created immense joy in her life. She was always available to babysit and in later years they talked every night. 1984 brought 2 granddaughters Donna and Patricia. She left the farm in 1985 moving to Coronation where she babysat, cleaned at the frontier and cleaned Corvet offices. Jody arrived in 1986, Sanjay 1991, Ashley 1992, Cody 1992, Stephanie 2000, Kiyoshia 2001, Arminne 2001, Gabriella 2006. Gene was always available to look after her grandchildren she attended 4 H events gymnastic competitions, ball games, hockey games and anything she could to watch her grandchildren.
In 1987 Gene and Arthur moved to Federal buying Henry and Linda's place. Shortly after she sold to Arthur and moved to Penhold. She helped to raise Sanjay when Stephen was working rigs. She babysat Cody living next door to Rhonda was very special to her. She cooked at Ghostpine and enjoyed the compliments she received. As most know she was a fantastic cook. Gene has always helped her families whether it was calving with Linda while Henry worked. Branding was one of her favourite events. If someone mentioned camping, Gene was the first to be packed. She spent many hours quadding with her family. She shut off her key after she pulled a wire off her pacemaker while quadding. Her love of camping and family never stopped even as her ability to get around declined. Her family took her on camping day trips for the last few years. The smile on her face was always pleasurable. She enjoyed her 12 great grandchildren. They were all very special to her. What she loved the most was babies and there were babies around most of the time.
Gene lived at Winfield lodge after having knee replacement surgery because she knew each child would look after her, but she did not want to be a burden. While at Winfield Henry and Linda played cards weekly with her. Stephen was also close by. Six years after moving to Winfield a dear friend Millie Homan asked her to move to Red Deer. They lived across the hall from each other. This helped to renew their school years friendship. She was central so all of her family could visit. After Millie's health declined making her move to a more equipped facility Gene moved to Castor at Lerry's request. Her first few days at the lodge were unexpectedly hectic. A huge snowstorm hit the first part of October. The lodge was filled with stranded motorists the fire department brought in on snowmobiles. Janet helped Gene as much as she could over the telephone to get to her meals on time. It was stressful but Gene never complained. She really did enjoy the lodge when the chaos settled down. A few years later she had to move to long term care due to her declining health, but she was graceful and always had a smile for everyone.
She will be deeply missed by those whose lives she touched.
Gene is survived by her children: Lerry (Janet) Davis, Henry (Linda) Davis, Arthur Davis, Stephen (Josephine) Davis and Rhonda (Brad) Quantz; grandchildren: Clint (Chelsea) Davis, Patty (Kyle) Wilson, Jody (Shane) Songhurst, Arminne Davis, Sanjay (Jessica) Davis, Ashley (Adam) Restau, Stephanie Davis (Hunter Parish), Kiyoshia Davis, Gabriella Davis and Cody (Taylor) Quantz; great grandchildren: Erika, Kenzie, Sadie, Brynn, Lincoln, Emery, Seth, Ethan, Maelynn, Lila, Jonathan and Jayda; as well as numerous other relatives and many dear friends.
Gene was predeceased by her sister Winifred; brother George; brother Roy; mother Adeline; father Frederick; brother-in-law George Smith; sister Gwenneth; son George; husband Donald; granddaughter Donna; and daughter-in-law Minda.
Graveside Service will be held on
Saturday, September 23, 2023 at 1:00 PM


Share Your Memory of
Gene