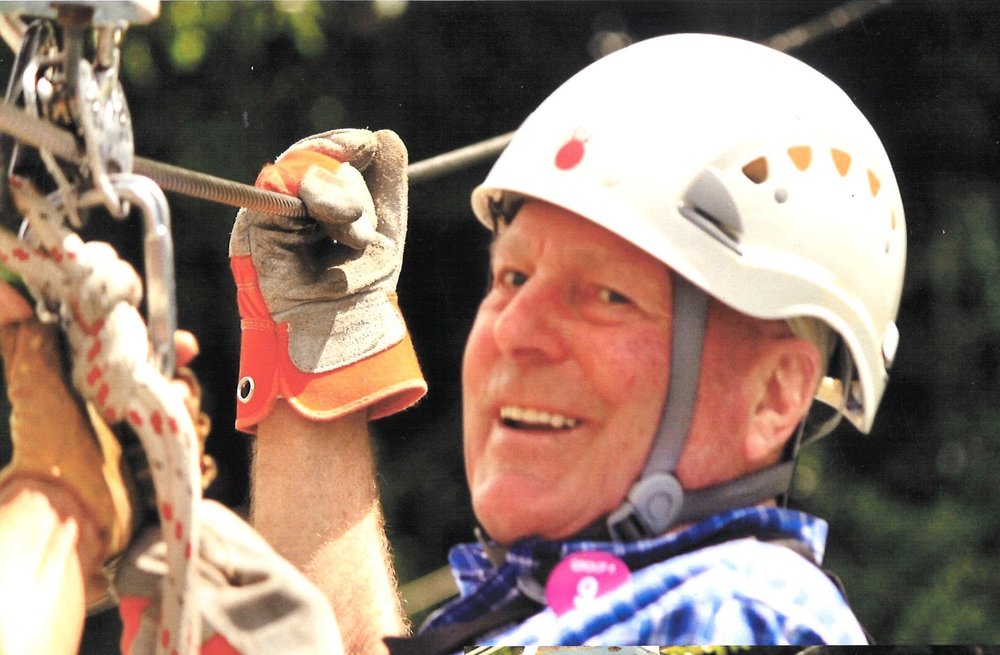 In Memory of
Hans Hermann Cluver
1938 - 2020


Obituary of Hans Hermann Cluver
Hans Hermann Cluver was born in Germany on January 14, 1938. But he would always say that the best part of his life happened after 1965, when he immigrated to Canada. He arrived in Halifax with a car, a few hundred dollars, and no English. He also had the name of a contact in Alberta who might give him a job. So, he drove across the country and started a new life. He worked as a hired hand for a few years before buying his own farm south of Fleet. Along the way, he met the woman he would love for rest of his life. He and Katherine met at a square dance and were married in 1972. The three children that she brought into the marriage--Kathy, Rose, and Steve-- became his own. And they added another in 1973 with Christine. He loved them all and the grandchildren that followed in later years, as well as any child he ever met. He always had time for kids and made them all feel special, whether he was with them for just a moment or for their whole lifetime. He worked hard at everything he did, on the farm and in the community. He spent many years as the organizer of floor curling leagues and bonspiels at the Fleet Community Hall, and would gladly help other communities with their bonspiels. When he and Katherine sold the farm, and moved to Stettler in 2008, he supported his new community and helped out at the Seniors Centre and Community Garden. And as he had always done, he helped the neighbours. He shovelled snow, pulled weeds, pruned trees, mowed lawns, and generally did what needed doing. He never expected any reward or recognition—he just loved to help others. He always said he never expected to have such a good life, able to retire early enough to travel around the world and close to home--to spend so many wonderful hours at square dances with his wife, floor curling and playing cards with friends, visiting family and friends near and far. He travelled many miles over the years and touched many lives along the way. And he will be missed by everyone who knew him.
Survived by his wife Katherine Cluver; children: Kathy Tidman, Rose (Mario) Caron, Stephen Northam and Christine (Todd) McDonald; sister-in-law Maria Bognar; grandchildren; great grandchildren,
many other relatives and dear friends.
Hans is predeceased by parents Herman and Erna Cluver; brother Peter Cluver; nephew Dirk Cluver; son-in-law Pat Tidman; mother-in-law Katherine Bognar and father-in-law Frank Bognar.
A service will be held at a later date
Memorial Donations may be made to the Stettler Health Services ~ Stettler Emergency Fund or to a charity of your choice.


Share Your Memory of
Hans